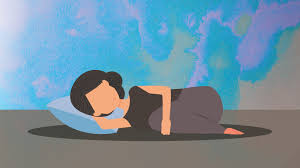 It was a scorching hot day in August when I was at Panera Bread having lunch and getting some work done in-between meetings.  I took a few minutes to scroll through Instagram when I came across pictures of an acquaintance that just had given birth.  Her husband is a professional photographer and he captured the moments she held her daughter for the first time.  These pictures were some of the most beautiful images I had ever laid eyes on.  Her expressions were a perfect combination of overwhelming joy, hysteria, and raw emotion.  I stared at these pictures and started to feel myself shaking, like literally, these pictures moved me.  Partly because they were so incredibly authentic, but mostly because in those few minutes the reality of knowing I'll never experience that kind of love hit me, and hit me hard.  Not having children and being a mom was something I had just rationalized by stating that it wasn't my path, and the Universe had other plans for me.  But those photos unlocked a reaction that I wasn't expecting.  Right smack in the middle of my 'pick 2' lunch of soup and salad I sat and cried.  Bawling my eyes out trying to hide my face by looking down and wiping the tears away hoping no-one noticed.  But I was shaking and couldn't seem to gain control of my emotions.  That NEVER happened to me before so instead of fighting it I let myself cry and eventually calmed down and the tears subsided.
So here goes.  I had a miscarriage.  It was January 2009 when I was 8 weeks along when one evening something just didn't feel right, and confirmed the next day at the doctor that I had miscarried.   I wouldn't have known the sex of my baby that early on but I just knew it was a girl (moms just know, right?)   I was never able to conceive after that, despite ovulation tests, seeing a fertility specialist and having laparoscopic surgery to unblock one of my fallopian tubes.
I was in my early 40s when after a few years of trying it was decided that we'd let nature take its course, whatever happens happens, whatever is meant to be will be.  And certainly as my marriage was ending I found myself thinking things like "it was a blessing we never had a child together" and "co-parenting would've been a nightmare so it's a good thing I never had a child".  And this dialogue became sort of a mantra to squash any emotions that might have tried to bubble up from my subconscious over the years.  I never gave myself a chance to acknowledge the loss, and never expected for all those feelings that were buried to literally surface just from looking at some photos on my social media feed!
This past August (I don't remember what my due date was) would've been my daughter's 10th birthday.  I'm guessing that was the reason of my heightened sensitivity to the photos.  It's so hard to imagine what my life would've been like.  I wanted to be a mom but never felt the urge to go through with IVF and other fertility treatments, and I believe it had to do with my relationship with my ex.  I was early on in my journey to a spiritual awakening and was learning to listen to my intuition.  My ego (the voice of fear) was very much about getting pregnant to help fix a marriage that was hanging on by a rotten thread.  My intuition (the voice of our highest truth and love) asked how can I bring a child into this marriage?  and I'm grateful I followed that guidance because having a child around reasons that are rooted in fear is never a good idea, not because I didn't want to experience motherhood.
These days I am a happy and proud fur momma of two dogs and a cat!   I am in such appreciation for it all; everything that's going on in my life and for my past experiences.  I meet them all with joy because I've learned when we do so, we find ourselves having more experiences that keep us in a 'high vibe'.  There's no need to dwell over things, really, there isn't.  Even a miscarriage.  There's a very good reason she didn't incarnate this time around and one day I'll understand for sure, but in the meantime I'm at peace knowing she's one of many angels that are part of my spirit gang that hangs around me.
That day when I cried me a river was exactly what needed to happen.  I felt all the feels, acknowledged the loss, and let it go.  Until we meet again my beloved Gracie, thank you, and I love you.